Fable Soap Co Shopping Page
Eagle & Arrow Goats Milk Soap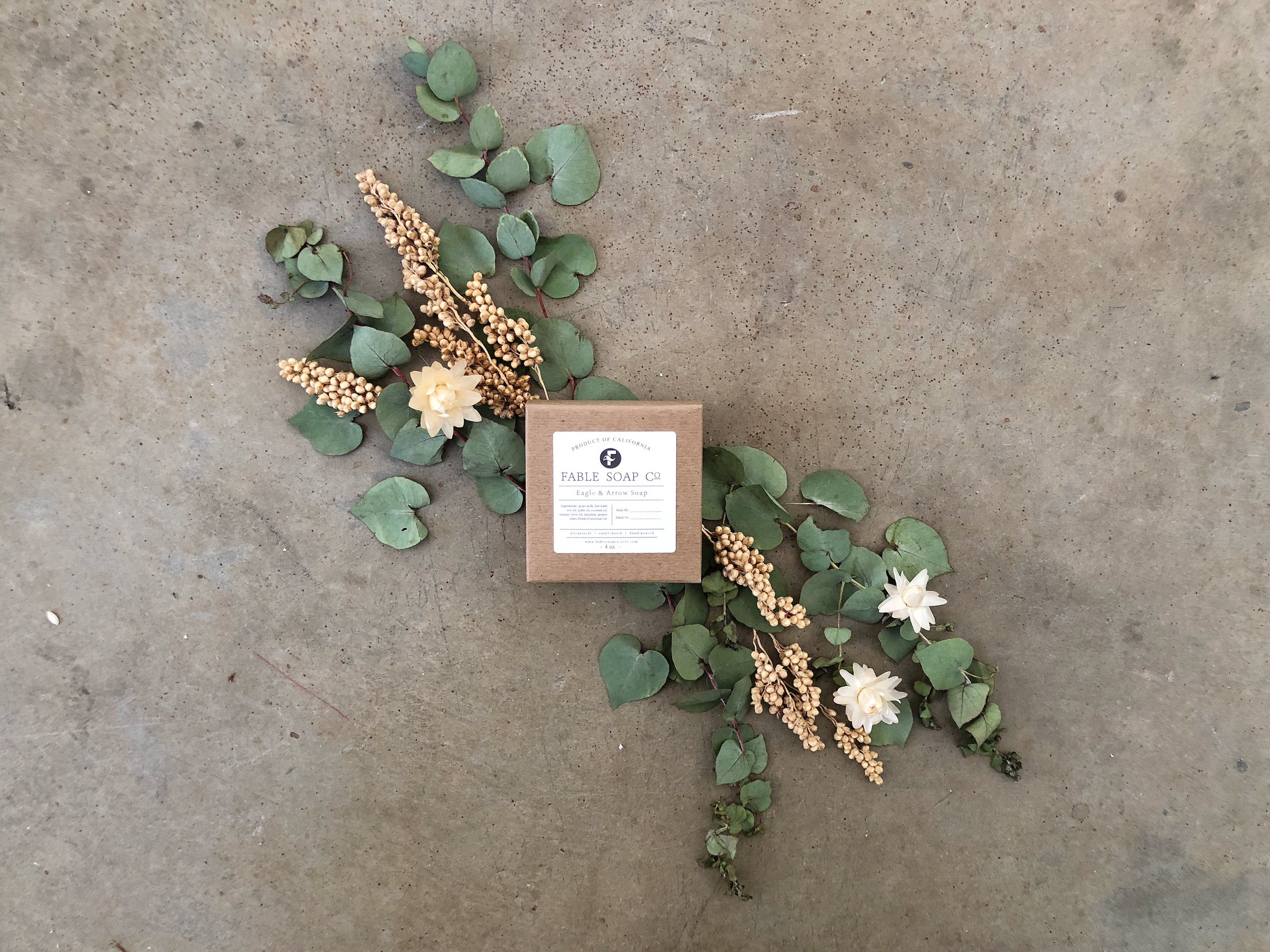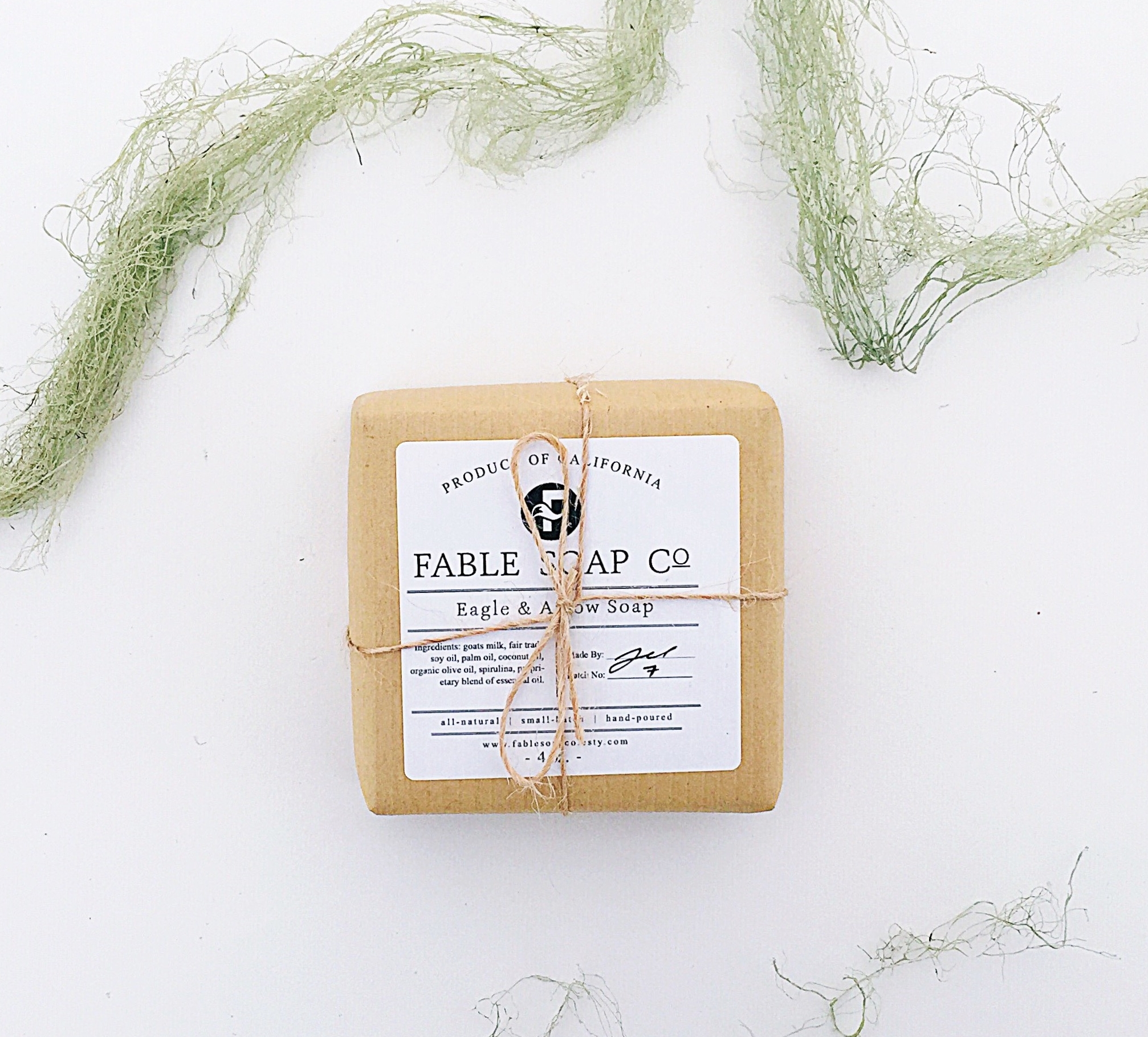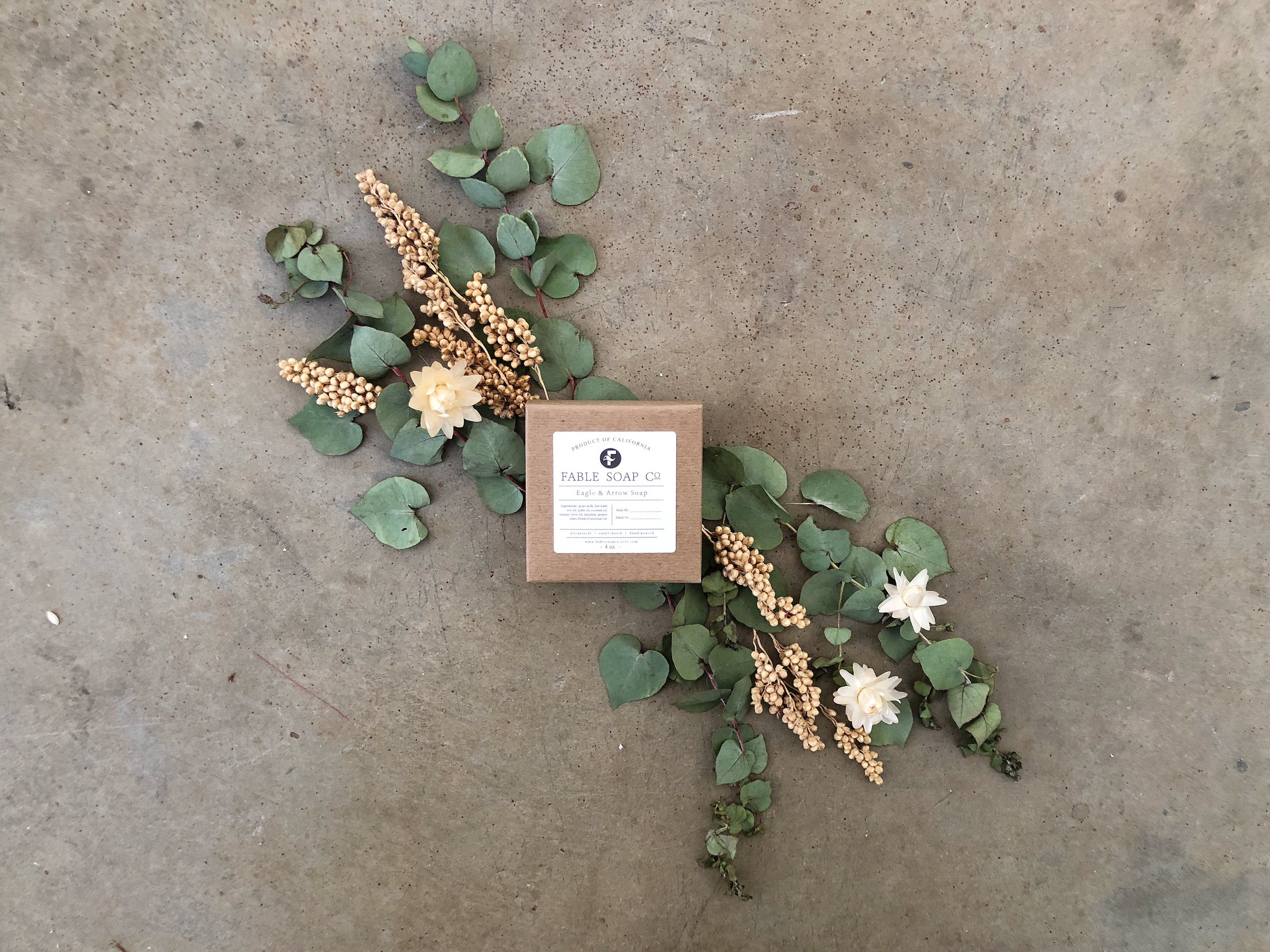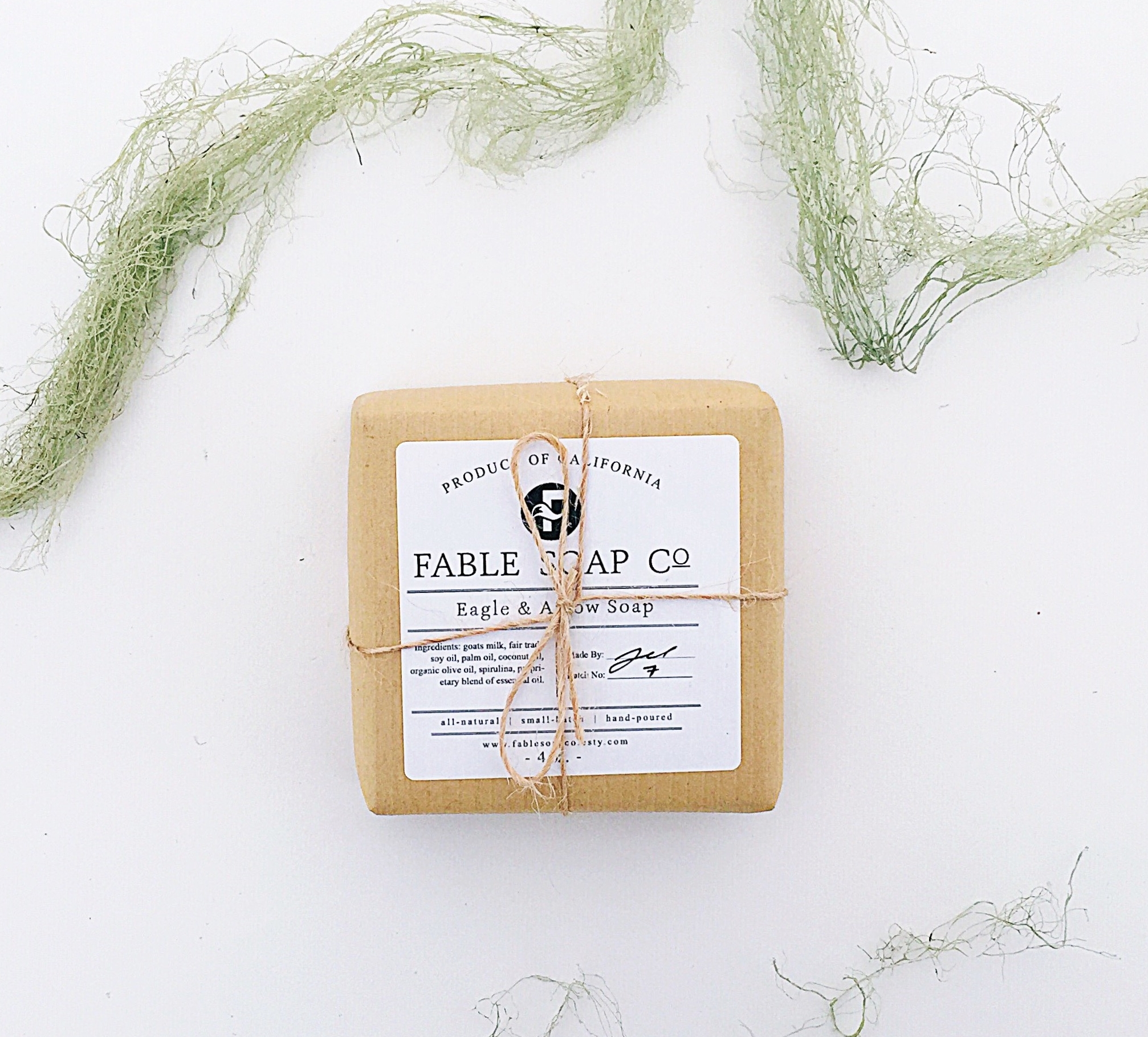 Eagle & Arrow Goats Milk Soap
Fable bar soaps are made with rich and nourishing ingredients and contain the maximum possible percentage of pure goat's milk. The unique high organic fat content ensures an exceptionally moisturizing product, while its chemical-free recipe makes it ideal for sensitive skin.

The Eagle & Arrow Goats Milk Soap is an homage to our founder's father, who is a mix of the mountains and the sea. He is a story teller, a hand holder, and a problem solver. While this bar is full of nostalgia, it is also a powerhouse of radical ingredients meant to soothe irritated and troubled skin. This product contains Spirulina which is a cyanobacteria and a blue-green algae, rich in vitamin B, iron, and beta-carotene (a natural skin-clearing agent). The ingredients are well-known for healing and relieving inflammation, fighting free radicals, and eliminating acne causing bacteria.

Fragrance Note:
Our Eagle & Arrow fragrance is infused with natural essential oils of Orange, Eucalyptus, Patchouli, and Ylang Ylang. A perfect blend of Balsam Fir and Cedar Wood to give a rich woody scent that is lightened by Sweet Jasmine and Sandalwood. The scent is rounded out by soft Bergamot notes.

Top: Bergamot, Ylang Ylang
Middle: Bamboo, Cedar Wood
Base: Violet

Ingredient Highlight:
Goats Milk contains alpha-hydroxy acids such as lactic acid which helps remove dead skin cells for smoother, younger looking skin. It also contains high levels of Vitamin A which repairs tissue, reduces lines and wrinkles, controls acne, and provides relief for psoriasis and eczema. Goats milk contains important minerals such as selenium, which is believed to have an important role in preventing skin damage.

Ingredients:
Goats Milk (Whole Goat Milk, Disodium Phosphate, Vitamin D3, Folic Acid), Soybean Oil (Glycine Soja), Palm Oil (Guineensis), Coconut Oil (Cocos Nucifera), Italian Olive Oil (Olea Europaea), Spirulina Powder, Proprietary Blend of Essential Oils and Fine Fragrance.

How To Use:
Lather in your hands with lukewarm water, apply in circular motions to body. Use with puff or cloth for exfoliating effect. Rinse thoroughly.
*Keep out of eyes.

4oz product